NCSAA National 5k Run / Walk
Register Your School!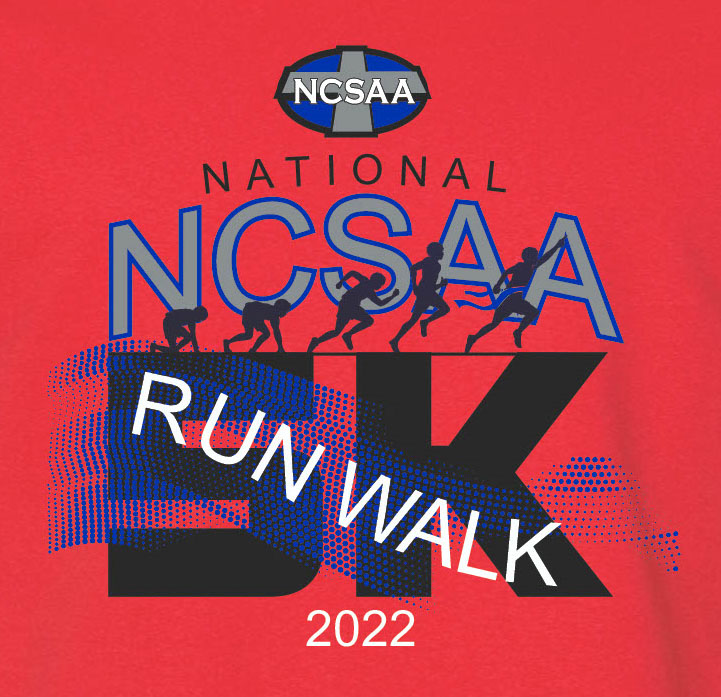 The NCSAA offers, as a service to its member schools, the option of participating in the annual NCSAA National 5k Run / Walk event as a fundraiser for their own athletic programs or school budgets! You don't have to host an event at your school, and we do all of the work for you...and you earn the money! Here's how it works...

1) Contact NCSAA to notify us that you'd like to participate. We'll set up a team for your school, and all participants that register as a part of your team can fund raise for your school. Fundraising is not required, but will increase the amount of money that your school makes. You will receive the entry fees, too! (PLEASE WAIT UNTIL WE HAVE YOUR TEAM SET UP BEFORE INVITING PARTICIPANTS...THANKS!)

2) Spread the word to your students, families, and others in your area who would like to participate! (We'll send you a flyer that you can distribute and post in your school, and you can also send out the link below to your school community.) They'll complete their run / walk anytime between September 1 and October 31 -- at a location of their choosing. (There is even an option, for those who would enjoy it, to have their 5k time registered via the app that we use -- and qualify for national standings, awards, and prizes.) AND...your team will be eligible for prizes in our team competition, as well!

3) Direct those interested in participating to the following web site, which will give them details about how to register, join your team, and set up fundraising pages (if they'd like to have others sponsor them to run or walk) -- and will answer some of their basic questions about the event:

www.ncsaa.org/events/ncsaa-national-5k-register-your-participants

4) After the event is completed (end of October), we will send your school a check for the amount that your participants raised (minus the small fees that we incur to provide the RaceWire registration system to you). 100% of the entry fees and money raised by your participants, minus those small fees, will be sent to your school.

Very little work on your end, with the potential to provide a significant fundraiser for your school or athletic program. We'd love to have you participate and provide this service to your school. Let us know if you're interested!

If you have questions, contact us at any time -- by e-mail (questions@ncsaa.org) or phone (724-846-2764). Thanks!